Vatican wants it easier for priests to get vaccinated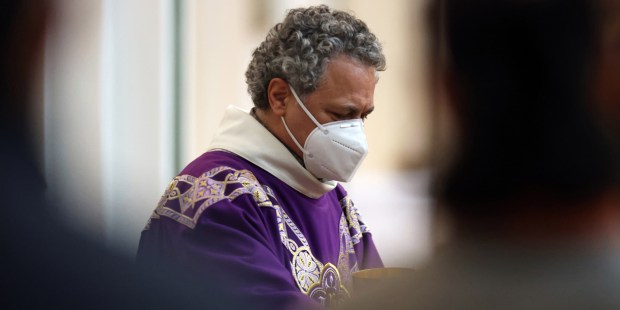 Cardinal notes that priests are frontline workers, risking their lives to provide spiritual support.
Cardinal Beniamino Stella, prefect of the Congregation for the Clergy, says he would like to see priests "in care of souls" considered by society as high risk, and thus eligible for the COVID-19 vaccine.
His comments come as many parts of the world continue to have limited access to vaccines. According to The Economist on May 5:
In Africa, just 1% of people have received at least one dose of a vaccine; in Asia 4.4% have had a jab. In Europe and America, meanwhile, the shares are 22% and 44%, respectively, according to Our World in Data, a project run by researchers at the University of Oxford.
In an interview given to the Sir news agency on May 3, the prelate first readdressed the heavy toll paid by the Catholic Church in this pandemic. In Italy alone, the virus has caused the death of 269 priests between March 1, 2020 and March 1, 2021. "Many of whom succumbed to the virus while generously devoting themselves to ensuring that the People of God felt the closeness of their shepherds," he laments.
It is because many priests perform a social service on a daily basis that Cardinal Stella personally pleads for the administration of the COVID vaccines.
"A priest who is faithful to his vocation and mission, and who therefore devotes his time to exercising his ministry in the parish, in prisons, in hospitals, should be considered part of an 'at-risk category,' for performing a 'socially useful' service," he says.
This question, he continues, should be the focus of attention of the competent civil and ecclesiastical authorities. To back up his point, the Italian cardinal cited an example of good collaboration between the Church and the authorities of a large Latin American city.
There, at the beginning of the epidemic, the archbishop had to remove chaplains from hospitals because they were too old and in danger of being infected. "In response, other younger priests volunteered to serve at hospitals, and obtained permission from the civil authorities to do so, along with appropriate [protective] gear to minister in complete safety," the cardinal reports.
As a result, no one in this diocese has died in the hospital without receiving the sacraments or receiving spiritual assistance, he points out.
In 2018, the Catholic Church counted 414,065 priests worldwide, including 170,936 European priests.