St. Bernardine of Siena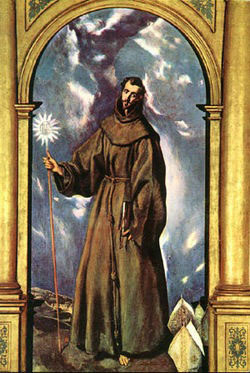 Some who were jealous denounced him to the pope by saying he preached superstition. Silenced for a short while, Bernardine was soon cleared and back to preaching.
Soon, however, Bernardine heard the call to go back to preaching which consumed his last days. As a
matter
of fact, even when it was clear he was dying, he preached fifty consecutive days. He died in 1444 when he was almost 64 years old.